Our story
Brendan Murdock - our founder - is passionate about the apothecaries of old that dispensed herbal remedies, potions and lotions to support health + wellbeing. Working with botanicals and essential oils for many years and through his creative passions and interest in food, perfume and skincare he had a deep desire to update and reinvent the apothecary for a new generation.
The result is anatomē, a place you can visit not only to shop for the finest formulations he and his team have developed, but also to speak our experts and receive advice and the strategies you need to support your wellbeing.
The power of botanicals
Anatome is a London Apothecary created in London by Brendan Murdock. We uniquely harness botanicals and essential oils in all our formulations, recognising through institutional research and history, their potential in supporting emotional and physical wellbeing.
anatomē essential oil blends are deliberately complex - much like perfumes. Brendan and his team believe the health benefits of this emergiing category should have a luxurious feel to integrate refined, enjoyable wellbeing practices. 
Brendan's starting point was to create the sleep collection. Scent can transform your sleep: through scent, you can train your mind and body that it is time to sleep, a process called aromachology.

Extracted from carefully researched ingredients, anatome 'Recovery + Sleep' oil blends are worn directly on the skin, the pulse, or, as we call them, sensory points. They are highly concentrated - much like a parfum, just adding a few drops to each sensory point. Alongside the Sleep collection Brendan has created oils to support balance, stress and energy as you move around this new world.
Consistency is the secret to experience the benefits of the anatome oils: it takes up to a week of continual use to support an improvement in the quality of your sleep for example.
To support the aromachology collection the anatomē team also began working with sports scientists and dermatologists to develop a fully comprehensive line of wellbeing supplements, candles, teas and skincare using scientifically proven ingredients alongside rare botanical extracts.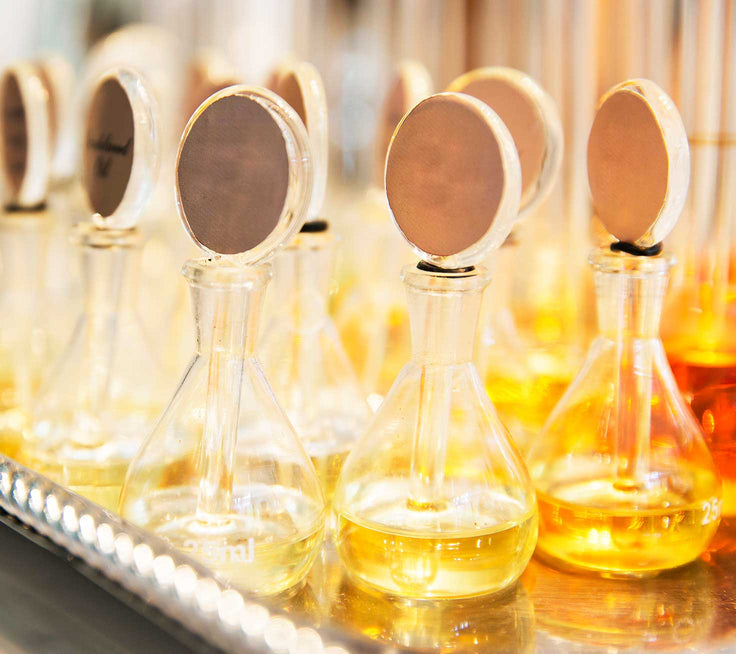 We focused on the science with an evidenced based approach, that is why we refer to the creation of our oils as aromachology which is just that. Aromatherapy is more holistic in its approach.

Our Values
anatome is driven by a simple belief that nutritional and emotional balance is the pathway to a healthy, fulfilling life.
Anatome is driven by a simple belief that nutritional and emotional balance is the pathway to a healthy, fulfilling life.
We adapt our diet to our life, we don't adapt our life to our diet.
We believe the natural world can support our wellbeing alongside science.
We support organic farming, transparency in our supply chains and sustainability in everything we do.
We believe and engage fully in arts, culture and the sporting life - celebrating all forms of leisure!!
We believe everyone needs to be taken care of, treated equally with the same levels of welcome.
We celebrate the history of traditional medicine and the British apothecary.
We like eclecticism and British quirkiness, blending the old with the new.