Our Founder
Brendan Murdock our founder is a passionate creative who has always been passionate about the London stores and destinations of the past.
He first considered opening an apothecary back in 2002, but somehow found himself starting off his career creating and launching a restaurant Cru, a reimagined wine bar serving Mediterranean food from a wood stove in in vibrant Hoxton London, and then opened a men's grooming company Murdock London he opened across London and internationally.
But it was recently in his own search for balance in his life, Brendan with his knowledge of botanicals he began developing anatomē to reimagine and redefine the london apothecary, which you now can discover today.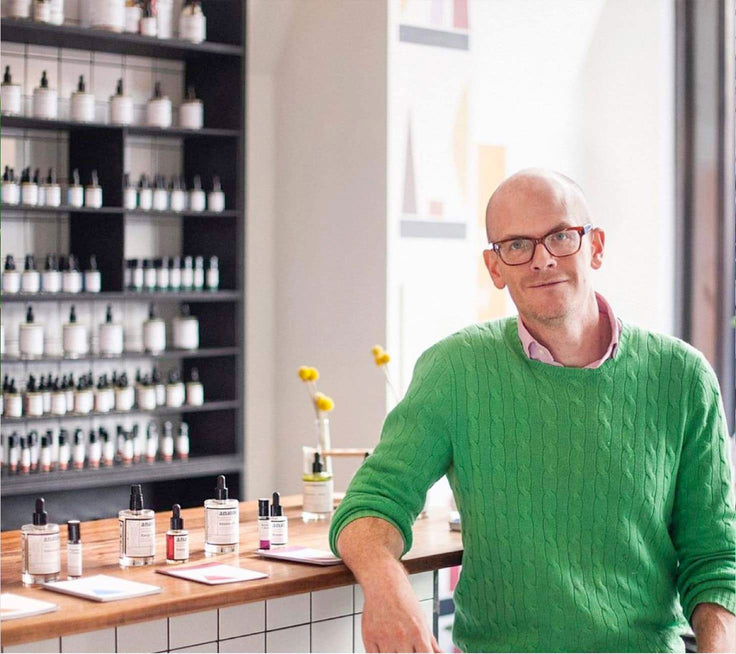 Scent takes you to the past, triggering so many memories and emotions, but as we engage in more scents, it connects your brain with what you are feeling, what you feel informs what your body is needing to soothe, ground or support you.
Redefining Wellness
While keeping fit is important, it is only one aspect of our wellbeing and with mental health issues, anxiety and sleep disorders at epidemic levels, Brendan Murdock, anatome founder, realised that traditional health food stores offer very little to nourish the mind and soul in the way of experience, products or services. This provided the inspiration for anatome: a natural, holistic health and wellness brand that would provide the very best nutritional supplements, vitamins, therapeutic oils and expert advice to restore balance to our lives.